I watched the video of The Scruffs game today. The video is less than two minutes long, and it gives you the idea how much effort the development team has put in the game. The graphics are stylish, there's "mystery" for player to solve, they even have speech in the freaking hidden object game (sorry about the term).
I was pleased to see how well the game looks, and it reminded me about the two major factors that seem to be getting more and more attention from the developers (and portals).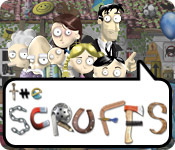 First of all there are more high-quality games available. I've watched the evolution (or revolution…) of casual games since they were first introduced and I personally think we've come a long way from match-3 games (okay, not necessarily anything wrong with match-3 games – even I've been co-producing one). While the game ideas might be really simple (find hidden objects isn't the top of the evolution if you ask me), but that's fine. I have no problem with simple ideas. Sometimes the simplest ideas can be the greatest ideas.
Anyway – there are amazingly many very simple casual games that are truly polished. The Scruffs looks polished.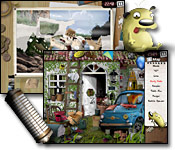 The second change has been the larger download sizes. Couple of years ago 20 megabytes seemed to be the "maximum recommended file size" but today you can see that games can easily take 50 megabytes (like The Scruffs) or even more. I suppose the Internet is getting faster – at least in the parts of the world that play casual games.
I don't know what's the next big genre in casual gaming world but my bet goes to tower defense type of games. Whatever it will be, I'm sure the quality of casual games is getting better, and file sizes getting larger.
Proceed to The Scruffs game download page.
(Small tip: for those who want to join the game club and get The Scruffs as low as $6.99, click here)